HAILAN will be unveiled at Word Pork Expo, 2017
date:

2017-05-23
Word Pork Expo is the largest professional pig industry exhibition in the world, the 21st fair will be held in des Moines, Iowa, June 7-9, 2017. at that time, Qingdao Hailan environmental equipment co., ltd. will be here, Arashi invite you to visit us!
As a leading supplier of high quality ventilation equipment in the world, Arashi has more than 10 years of industry experience to let you see the elegant demeanour of sea products. During the exhibition, Arashi will carry the hot products mobile air cooler, side wall blower, chimney fan, ceiling wind window, side wall wind window, wind window protection, for customers to provide professional precision livestock environment control equipment.
So far, the mobile air cooler and livestock ventilation equipment has been widely used at home and abroad, Arashi people will focus on commercial ventilation, animal ventilation and continuous exploration and development, become the world's top ventilation equipment suppliers.
For more information, please visit www website at www. Hailan com.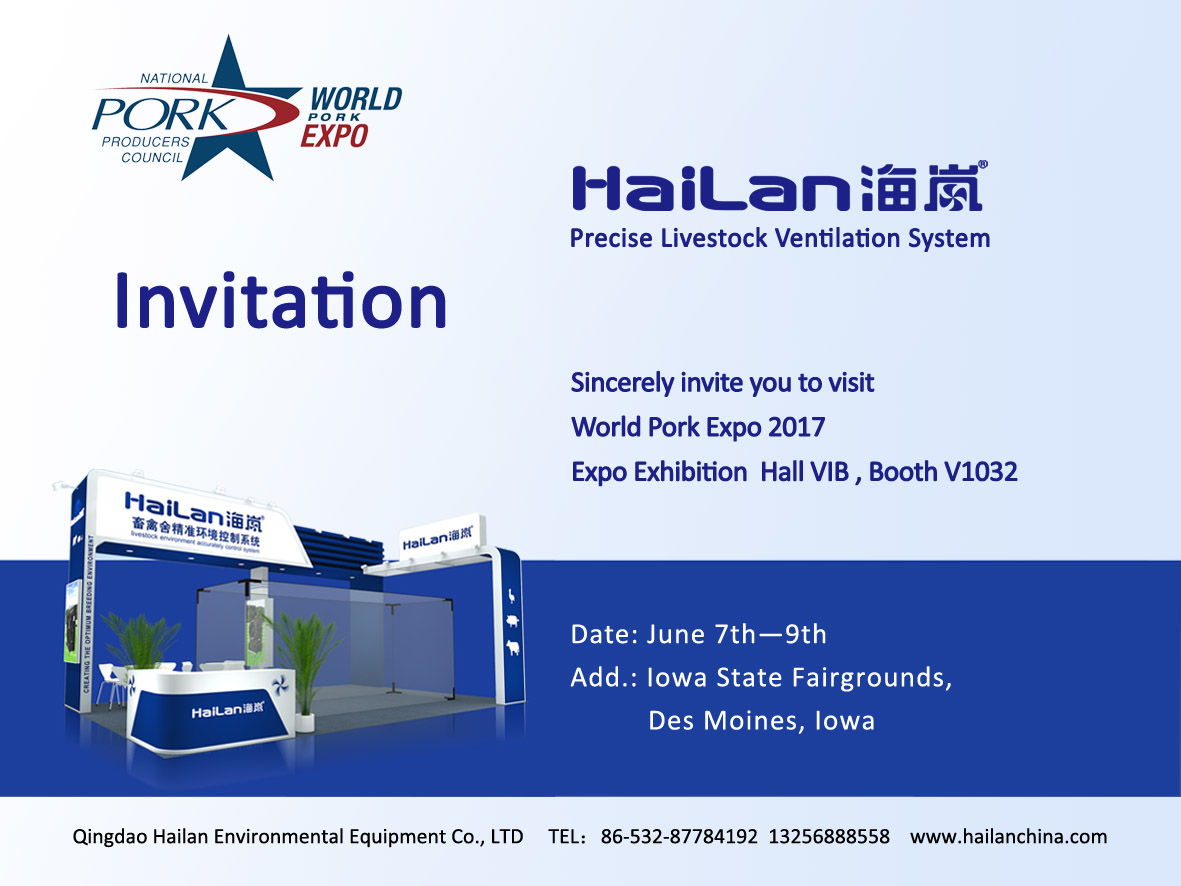 Company name: Qingdao Hailan environmental equipment co., ltd
Full name: 2017 Word Pork Expo
Venue: lowa state fairgrounds, des moine, lowa
Time for the organization: June 7th - 9th
Booth booth number: Expo exhibition hall vib, booth V1032